Parents:
As we continue to make plans for the 2020-2021 school year, we need some input from you.  The Indiana Department of Education (in partnership with Panorama) has created a parent survey that is being distributed throughout the state.  We will be able to pull the results from Greenfield-Central families specifically, so we are very interested in the results.
https://surveys.panoramaed.com/idoesel/distancelearning/surveys/v2/80993793?language=en
Please consider taking this 20 question survey prior to 6pm on Tuesday, June 2nd. 

It should take you less than five minutes to complete, and the results will be helpful to us as we plan for your children's public school experience in the fall.
Thank you.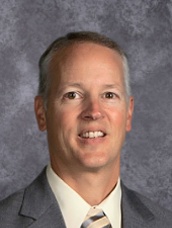 Welcome to the Greenfield-Central Community School Corporation website.
We have an outstanding school corporation that serves more than 4500 students in our eight schools.  A vast majority of our students live in Center and Green Townships (Hancock County), though we do have a number of transfer students in our student body as well.
We offer a broad curriculum that suits the needs of all students, regardless of individual strengths and interests.  We have fantastic programming for high ability students, students at grade level, and students with extensive academic needs.  I am proud of the comprehensive continuum of curriculum that we offer our students.
You will notice that our structure is deliberately different than many of our neighbors.  We have designed a program that is focused on meeting the needs of children and young adults in their various stages of development.  
Our four primary schools serve students in the span of kindergarten to third grade.  In this setting we establish a foundation for learning by placing a heavy emphasis on reading and mathematics instruction and learning.  
Our two intermediate schools serve students in grades four through six.  In this setting we place a high value on engaging students in the learning process with many hands-on experiences.
The new junior high school serves all of our seventh and eighth grade students in an environment that provides students with many opportunities to explore a variety of new curriculum experiences, while continuing to build on the core academic areas they need to be successful students.
Greenfield-Central High School equips our students in grades nine through twelve through challenging and unique coursework, including innovative programs and academies in pre-engineering, biomedical science, and a variety of college credit opportunities in most of the academic departments.
At Greenfield-Central Schools, we expect our students to imagine more, explore more, and achieve more.  Please feel free to call my office at (317) 462-4434 if you have any questions about what you see on this site, or if you would like to arrange a visit to one of our schools.
Superintendent of Schools
Indianapolis Monthly Lists Greenfield as a "Hot Neighborhood"!