Welcome!
Indianapolis Monthly Lists Greenfield as a "Hot Neighborhood"!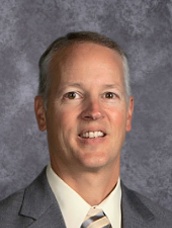 Welcome to the Greenfield-Central Community School Corporation website!
Our outstanding school system provides an excellent learning environment to more than 4600 students, offering a diverse and robust curriculum in first class facilities. Primary students in grades K-3 attend one of four community-based schools dedicated to establishing strong literacy and numeric foundations. Two intermediate schools serve grades 4-6, where students engage in interactive learning, progressing to analytical and critical thinking. Our junior high school serves grades 7-8, where students are able to explore career and personal interests while continuing to build on academic foundations. Our capstone and award winning high school offers students in grades 9-12 challenging and unique coursework, including innovative programs and academies in pre-engineering, biomedical science, and finance, as well as a variety of college credit classes.
We proudly invite you to browse through the many links on our website. Please feel free to call my office at 317.462.4434 if you have any questions, or wish to arrange a visit to one of our exceptional schools.
Dr. Harold Olin
Superintendent of Schools